Sparks Kids Martial Arts Classes
Beginner Kids Martial Arts Classes Enrolling In January
Register for this action-packed Kids Martial Arts class at Shin-Gan Dojo and you'll witness your child's inner champion shine!
Our incredible Black Belt instructors are true professionals at teaching martial arts to kids, and will teach the foundation of our school style, Ninpo Taijutsu or Ninjutsu, to your child. What's more, your child will learn critical self-defense skills, how to brush off peer pressure, and to understand how to act in tough situations. We'll give your child the important life skills and courage your child's need to succeed!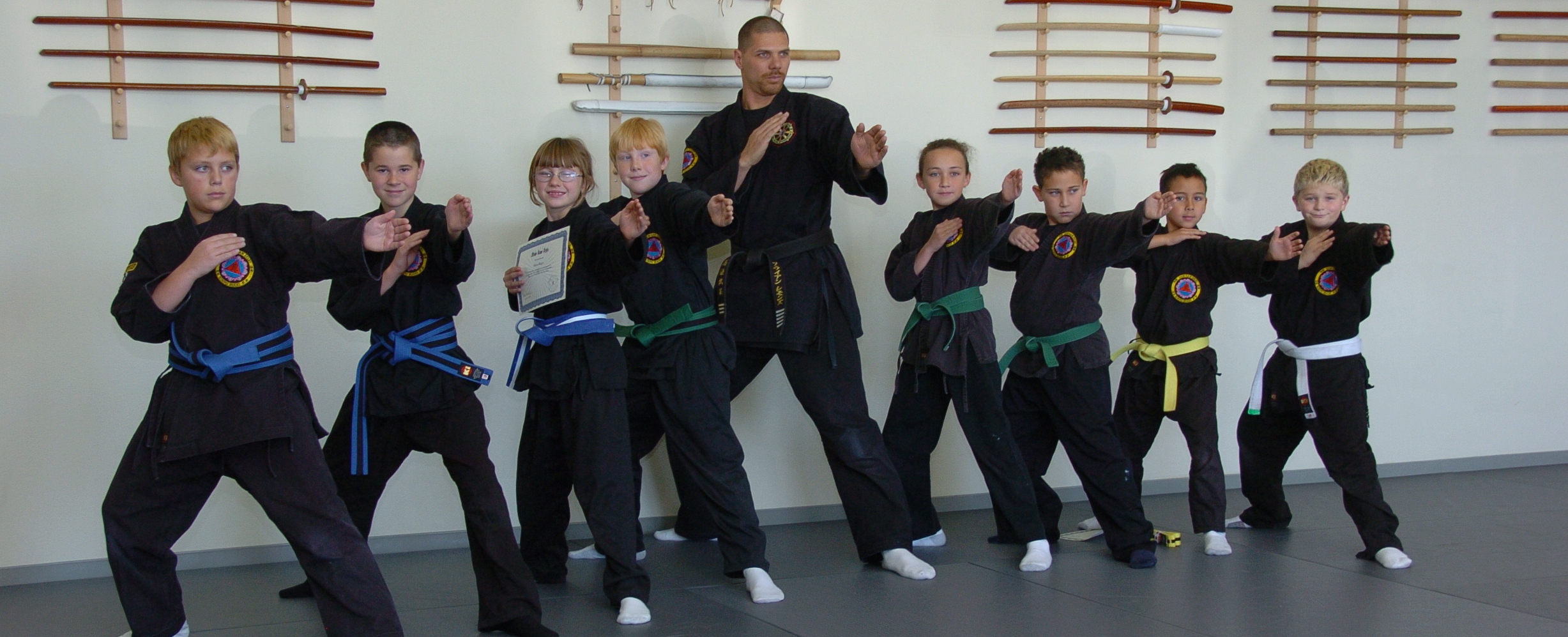 THE BEST ACTIVITY FOR KIDS—HANDS DOWN!
Shin-Gan Dojo is the martial arts school of choice for parents from all over the area. Parents love how the Kids Martial Arts classes offer dozens of benefits for their kids. You will, too!
Our Kids classes are the perfect choice when you want to get your child started! Beginning with your child's very first class, our instructors will get your child punching, chopping, kicking and having a great time! As kids learn all the fun martial arts moves, they enjoy a world other benefits as well, including:
A huge boost in your child's self-respect and self-confidence
Enhanced coordination, concentration and self-control
Improved social skills and respect for others
How to handle tough situations including bullies and peer pressure
Important lessons in self-discipline
Finely tune motor skills

BRING OUT THE BEST IN YOUR CHILD BEGINNING THIS MONTH!
From showing the importance of goal-setting and inspiring them to reach for the stars, to rewarding their successes with tons of positive reinforcement, we bring out the inner champion in every child we teach!
To find out more, just complete the brief form on this page. When you do, we'll give you all the details and we'll provide you with everything you need to get your child started in the Kids Martial Arts classes at Shin-Gan Dojo.
kids martial arts Program Age Groups
From Age 5 To 6 (Kids I)
From Age 6 To 7 (Kids II)
From Age 8 To 12 (Kids III)
From Age 13 To 18 (Young Adults)
REQUEST INFORMATIONS
Request information now!
Training Center Located at 5275 Vista Blvd. A-3, Sparks, Nevada 89436